Sports Massage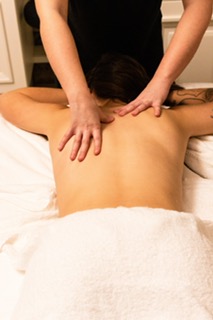 SPECIALIST SPORTS MASSAGE now available at Kerin Physiotherapy
We are delighted to announce that we are now providing a specific sports massage service. Sports massage will help reduce muscular tension, improve circulation and help with injury prevention.
Sports massage is a technique particularly effective in patients with muscle overuse issues or for sportspeople who before or after a big game or run. Sports massage can be used for many different or reasons but mainly in treatment of Sport Injuries and for sports preparation and recovery.
So whether you're feeling tight around the shoulders and neck from clocking up the hours at work, lower back pain from sitting at a desk all day, on the road to recovery from an injury or just playing too hard, massage is sure to provide some welcome relief. We leave the frills and bells and whistles to other and just focus on providing a thoroughly effective massage, whatever you need it for.
Phone 01 4587139 to book your appointment now.